We make it easy for you to hire off-duty and retired law enforcement officers.
"OfficerList is an amazing resource for recruiters!
Candidates are experienced, respectful and 100% professional.
I highly recommend for attracting the highest level of talent."
– Leslye, Recruiter
"I was on the website looking for a part time job and found one within a week. I will highly recommend this website to all LEO's."
– Sergeant Jeffrey, Retired NYPD
"Rich has created a great place for active and retired law enforcement officer's to be able to find side jobs to supplement their incomes…"
— Henry, Mount Vernon Police Department (1 of 2)
"…I look forward to seeing the job posts he sends me in my emails and truly appreciate it."
— Henry, Mount Vernon Police Department (2 of 2)
"With OfficerList, I receive emails as soon as jobs are posted & for jobs that are specifically related to my field of interest."
– Nick, Officer
LiveResume
Connect with a click. Securely.
We have simplified the hiring process. Officers apply to jobs with a modern, industry specific resume, with one click.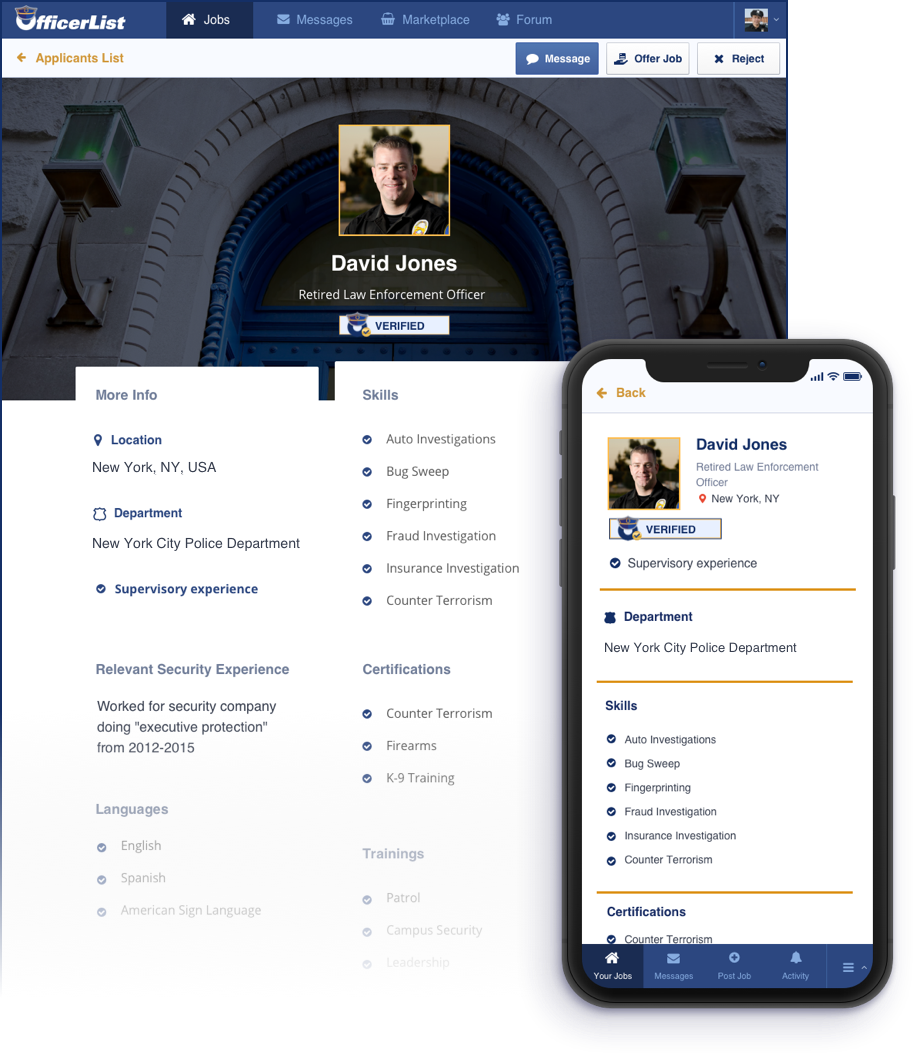 Exclusive jobs hard to find elsewhere.
We accommodate all types of job listings, from Security Companies to Individuals, and everyone in between. Our Officers can be hired for almost anything.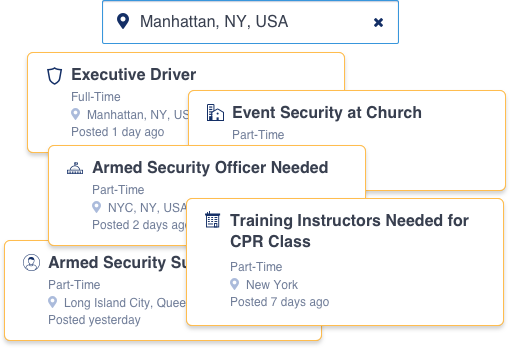 Find the best officer for your job.
Choose an Officer who best fits your needs based on their skills and training.
Pricing for Employers
Find the right person quicker and cheaper.
Our members are exclusively active and retired law enforcement officers, unlike other services out there; saving you time and money when finding the right person for your needs. Post a job in minutes.
OfficerList is more than jobs, we are a community.
Welcome to the newly redesigned, high-powered job site exclusively for active and retired law enforcement officers. We tailored our online community specifically to meet the highest standards of privacy and anonymity. Search jobs, buy, sell and trade in our marketplace and share in our forum with other Verified LEO members.